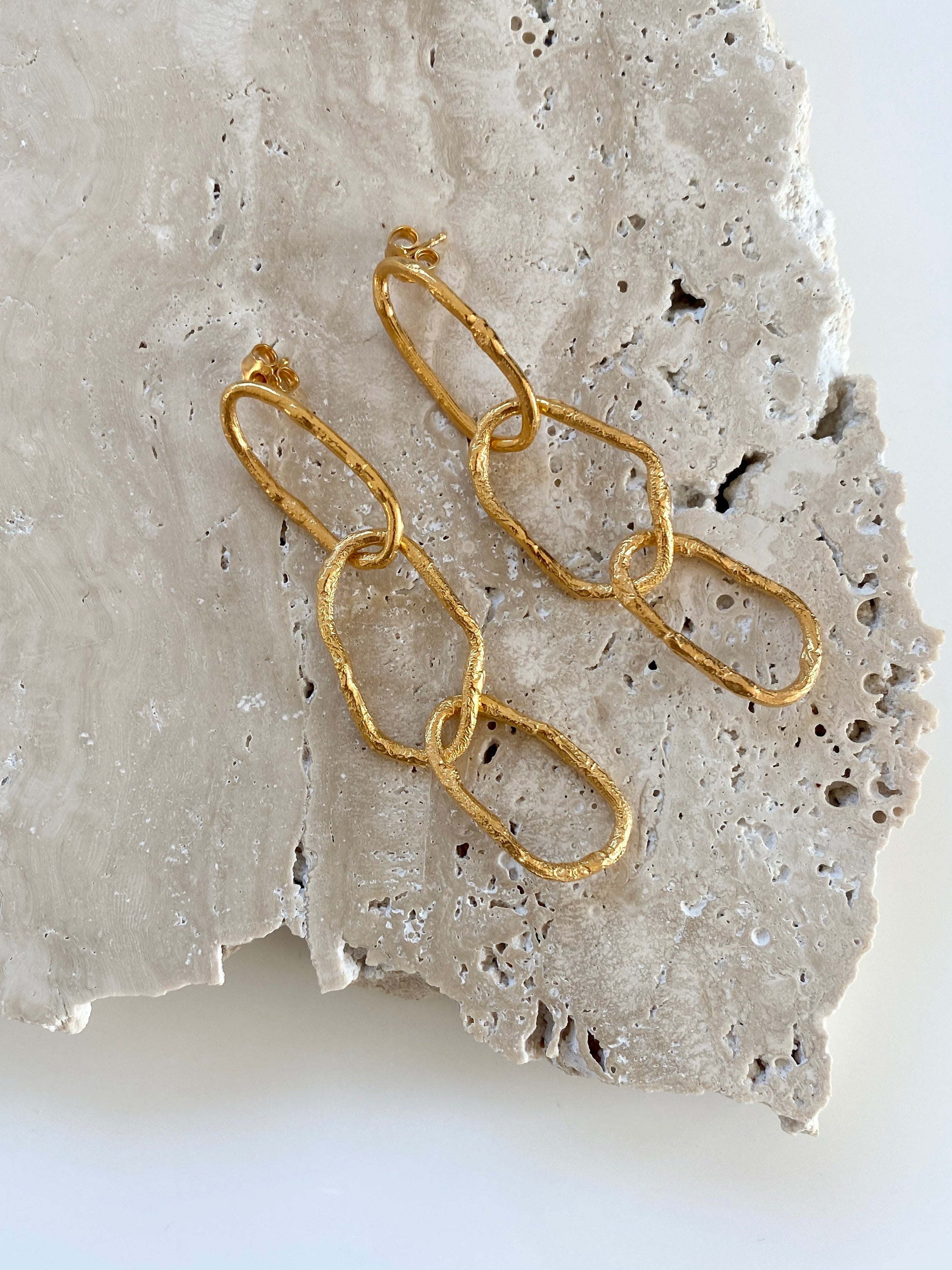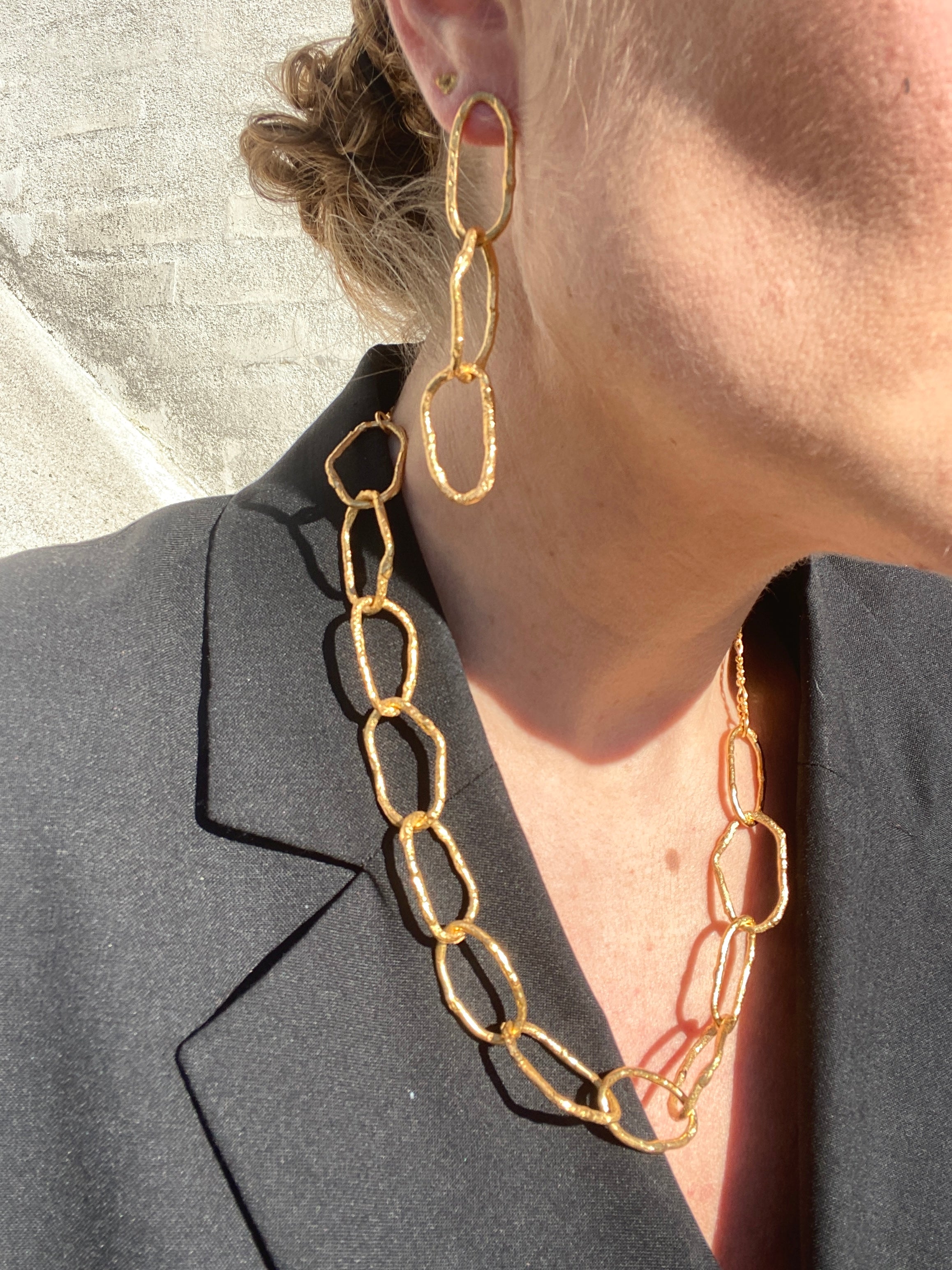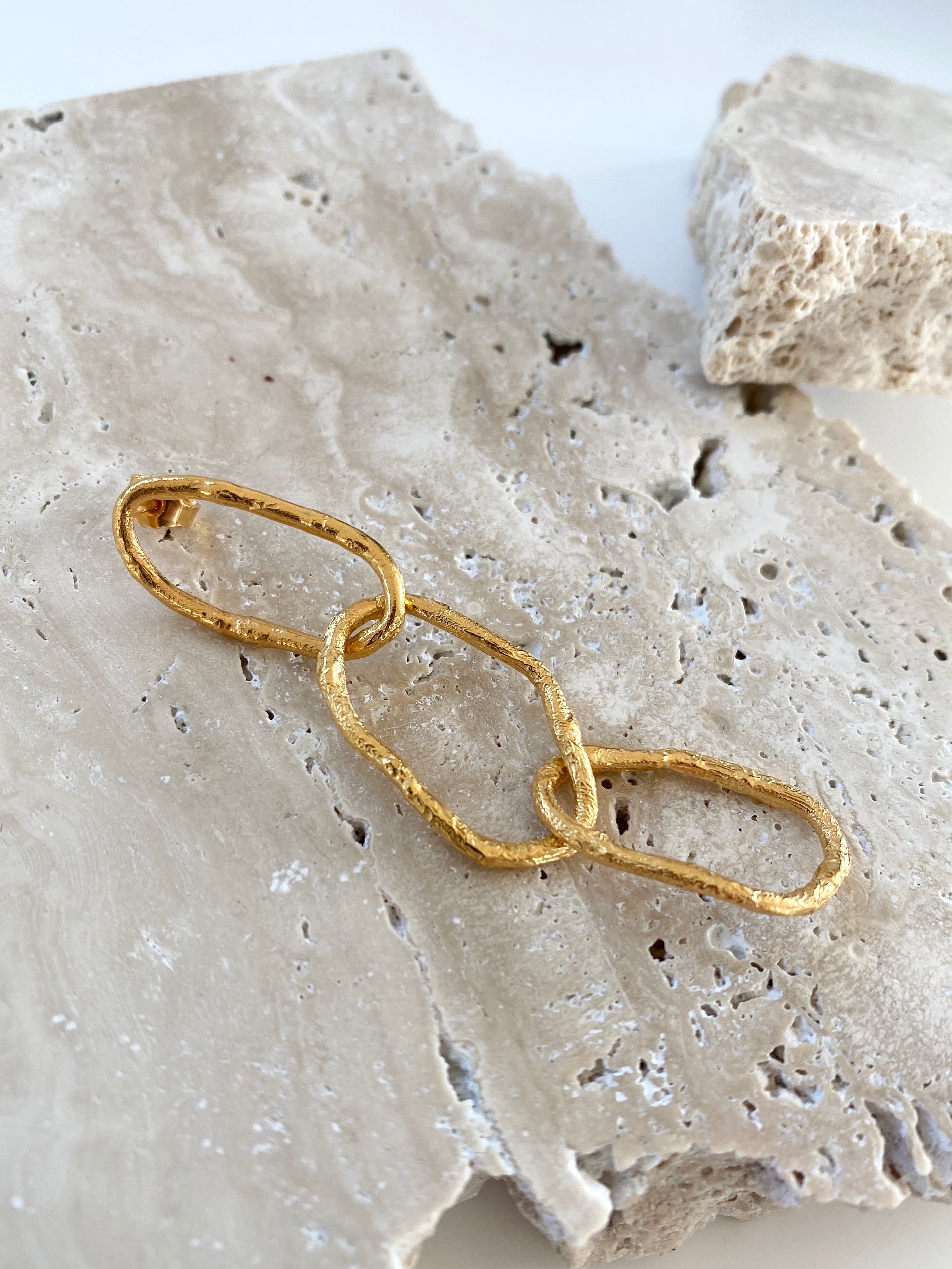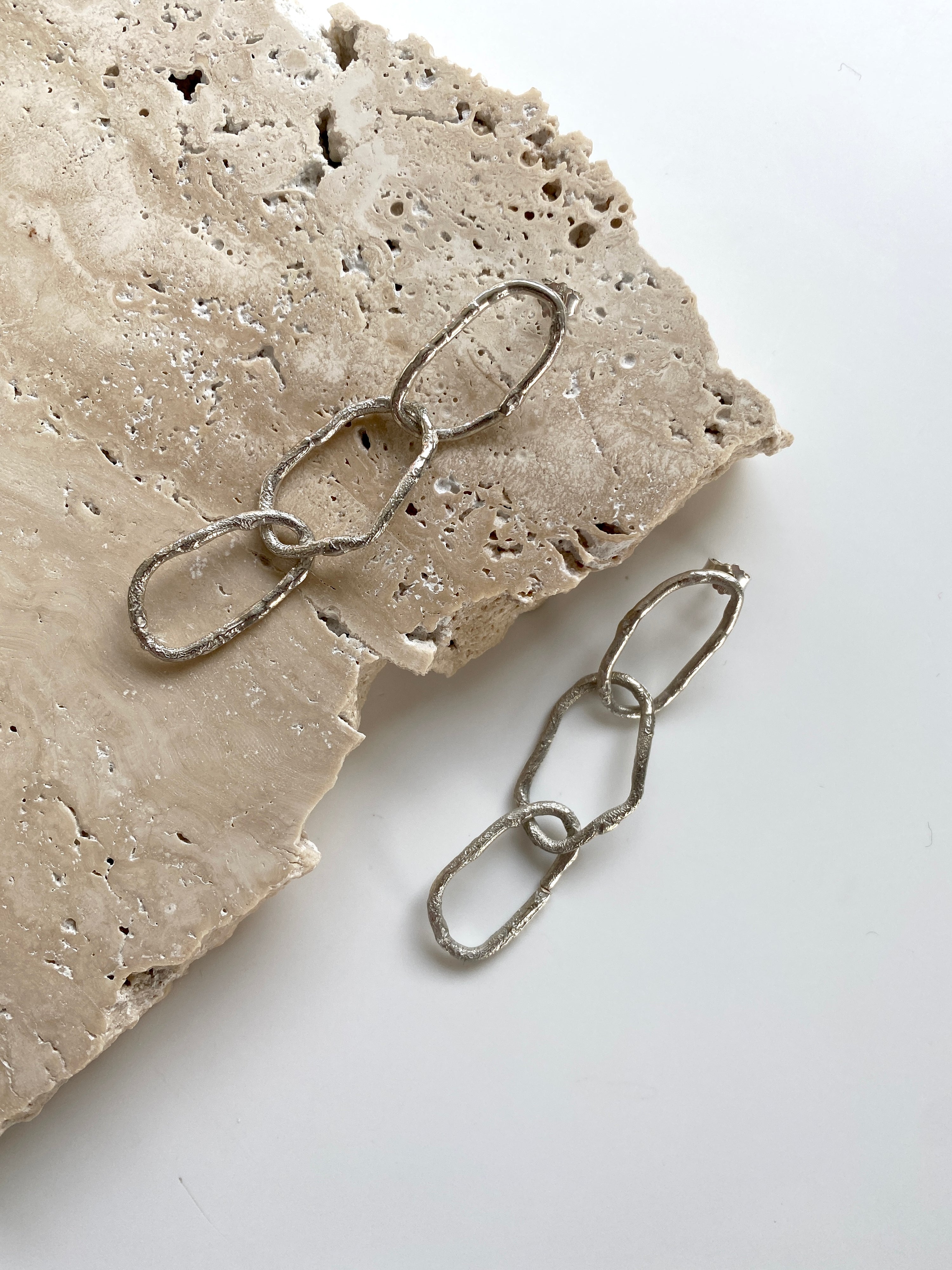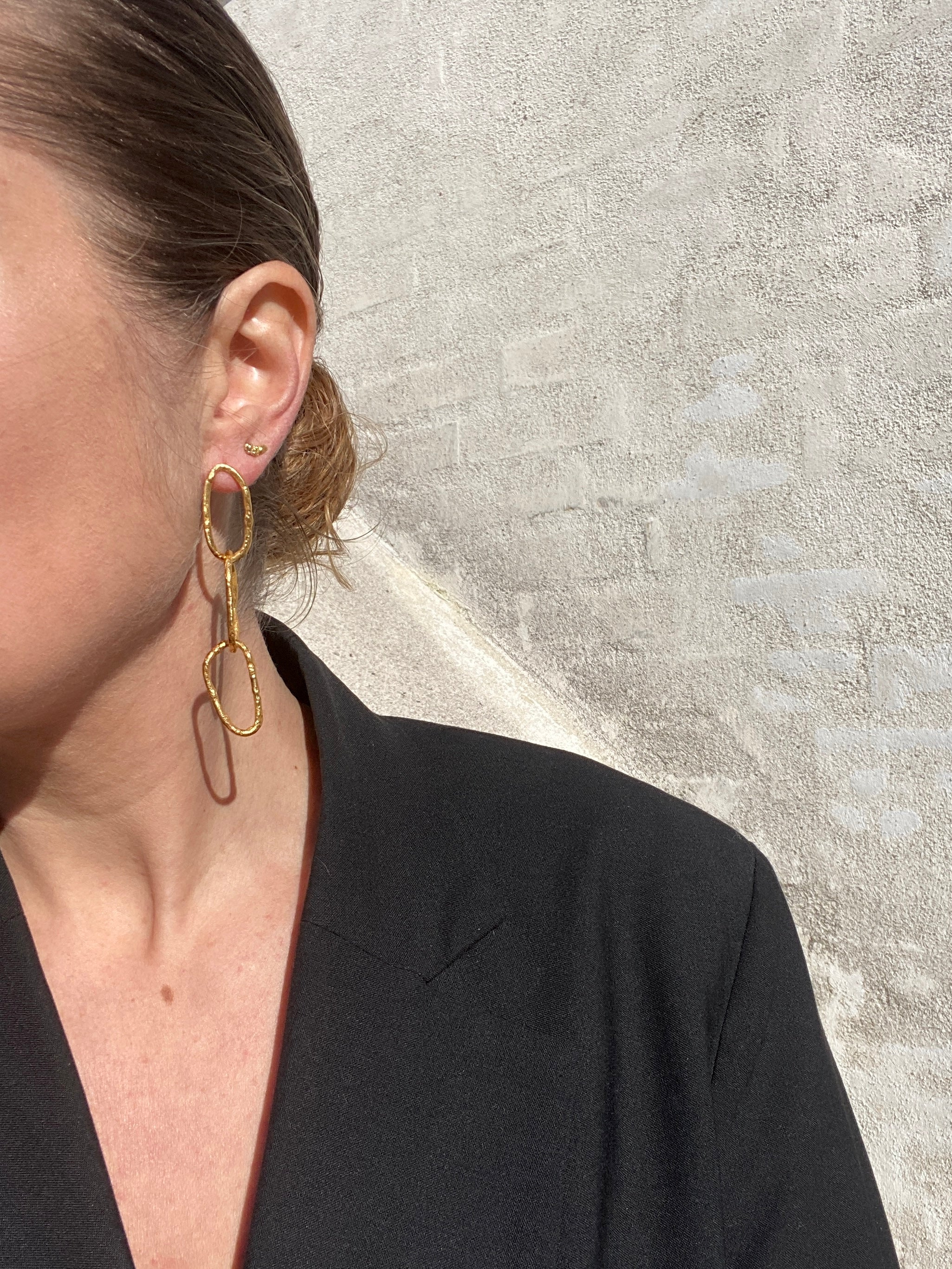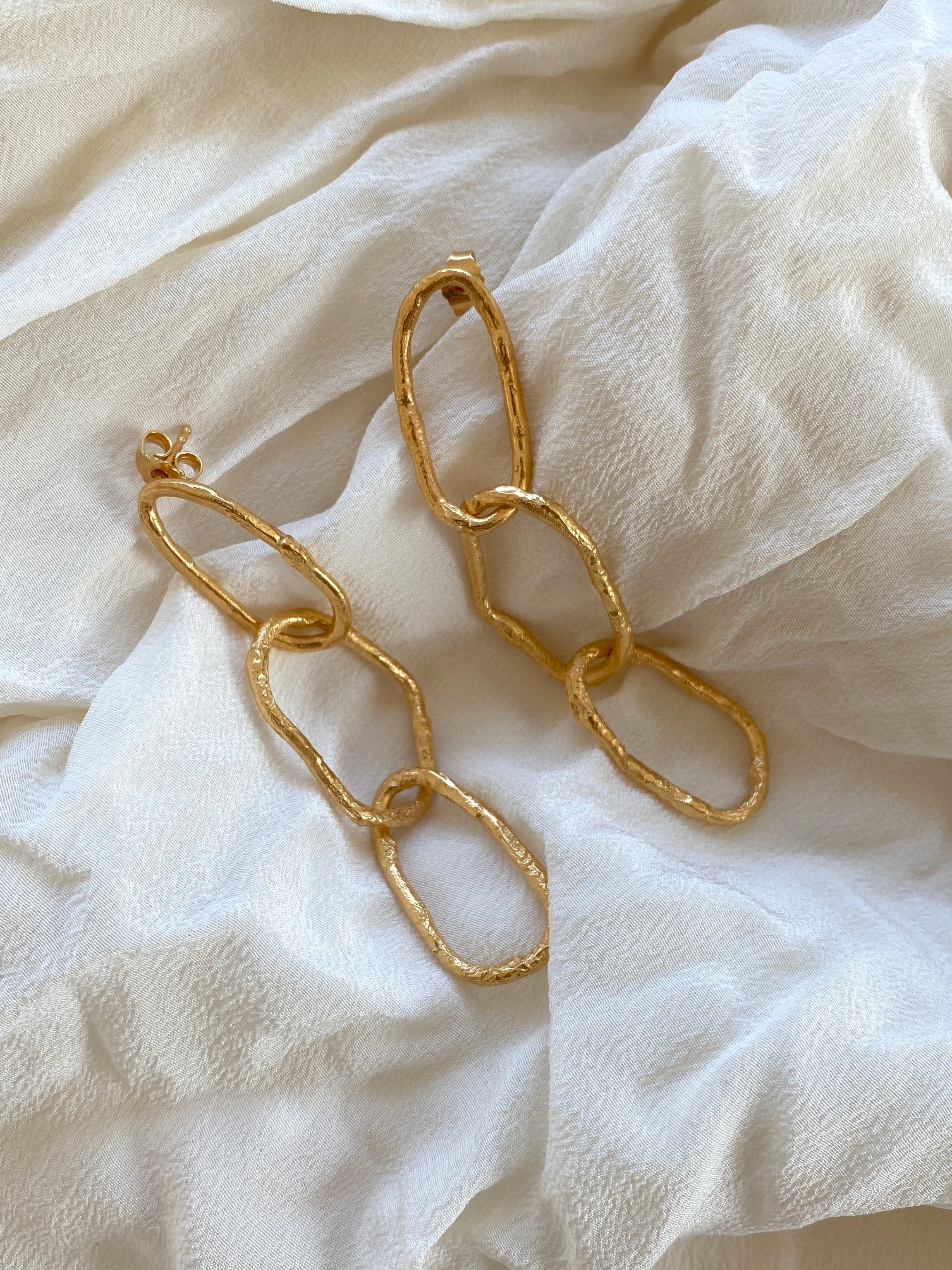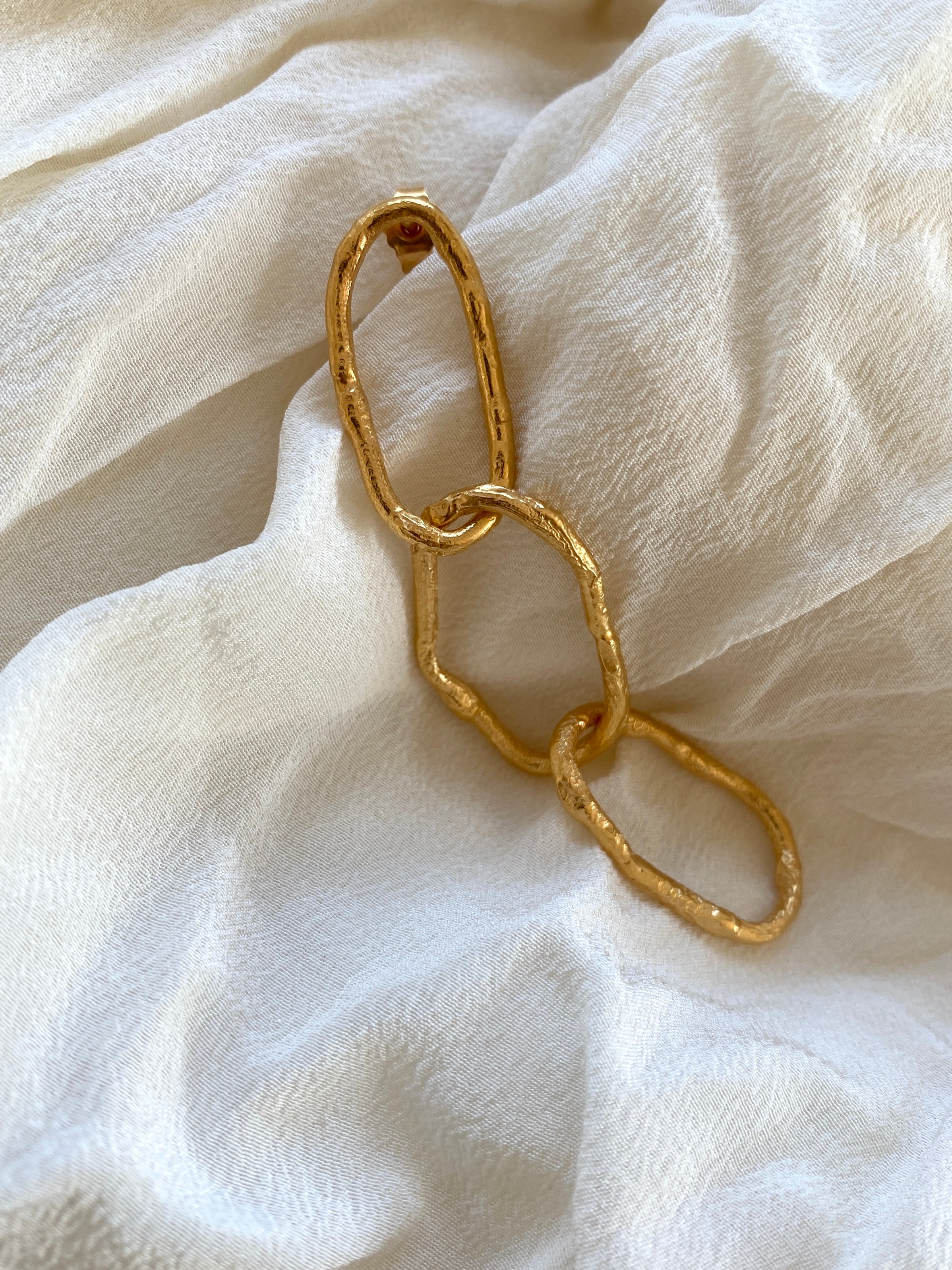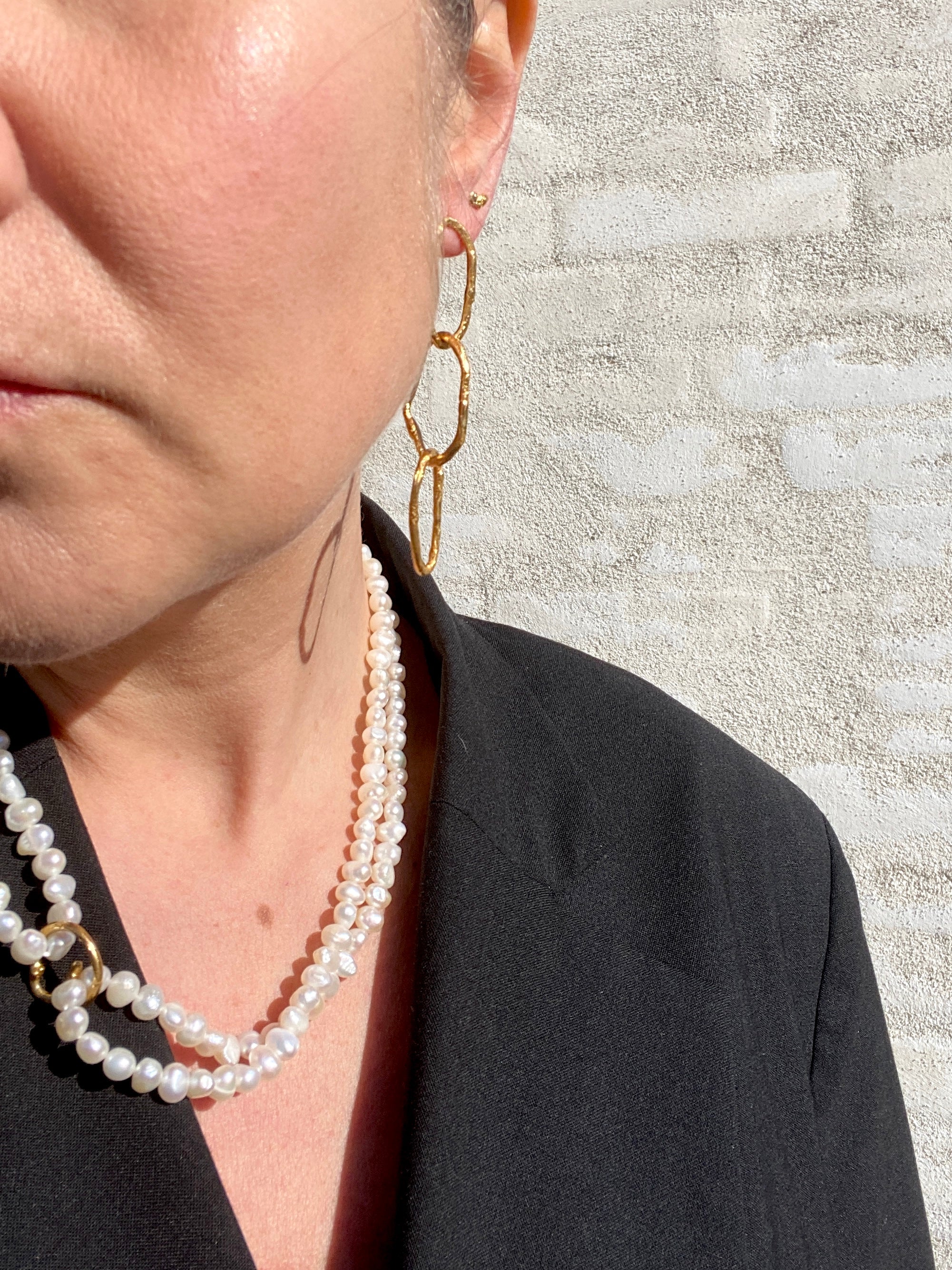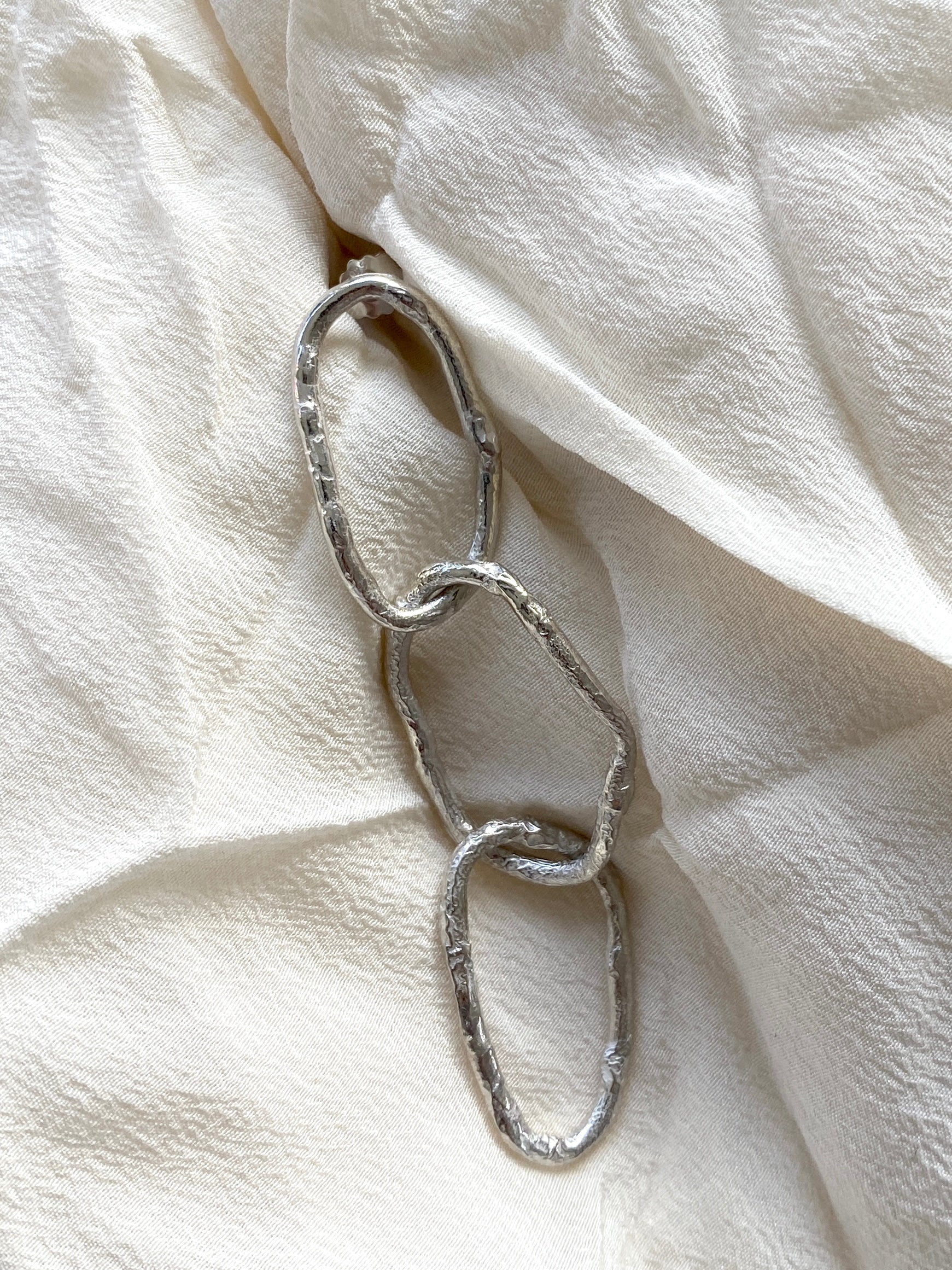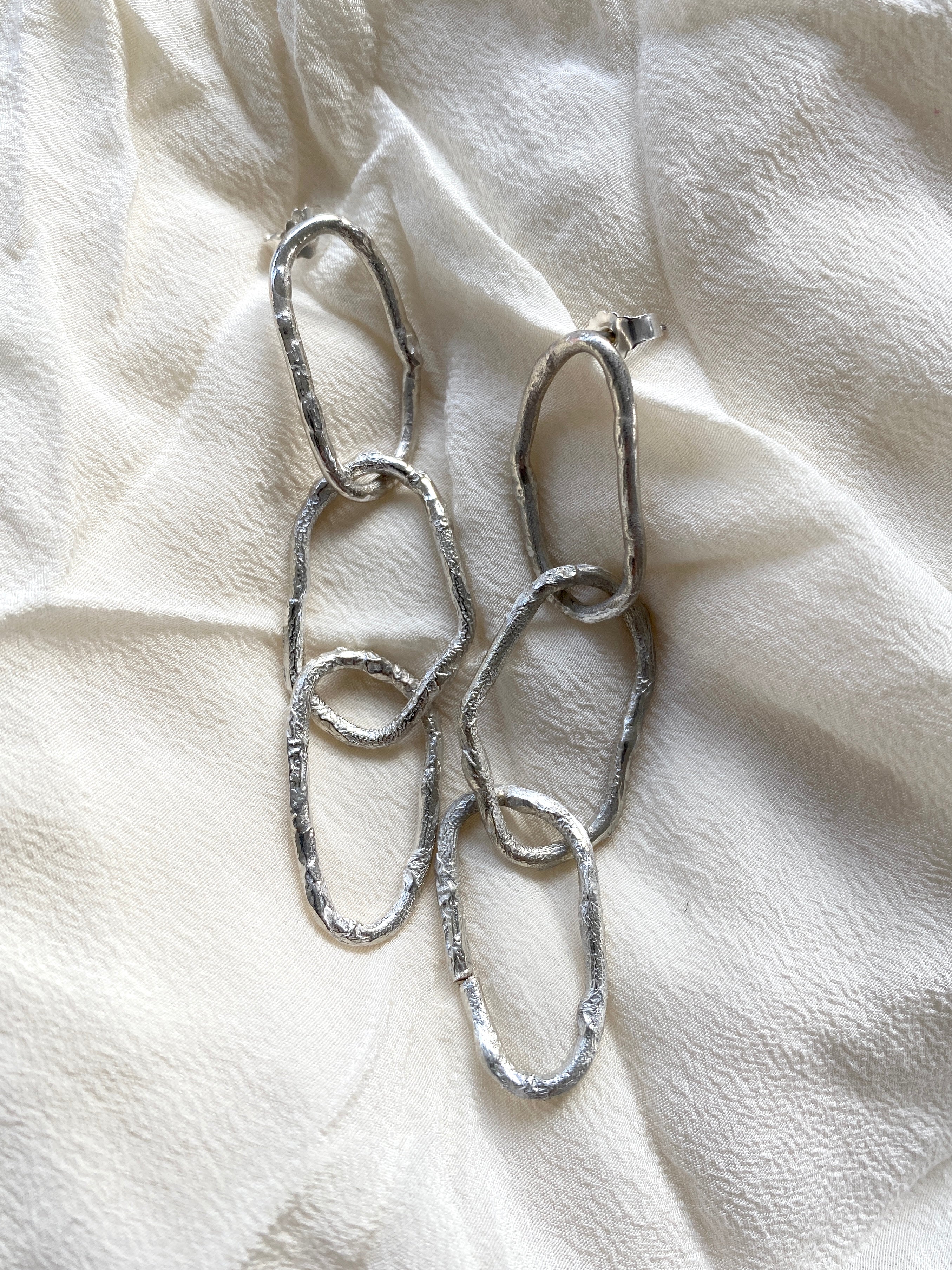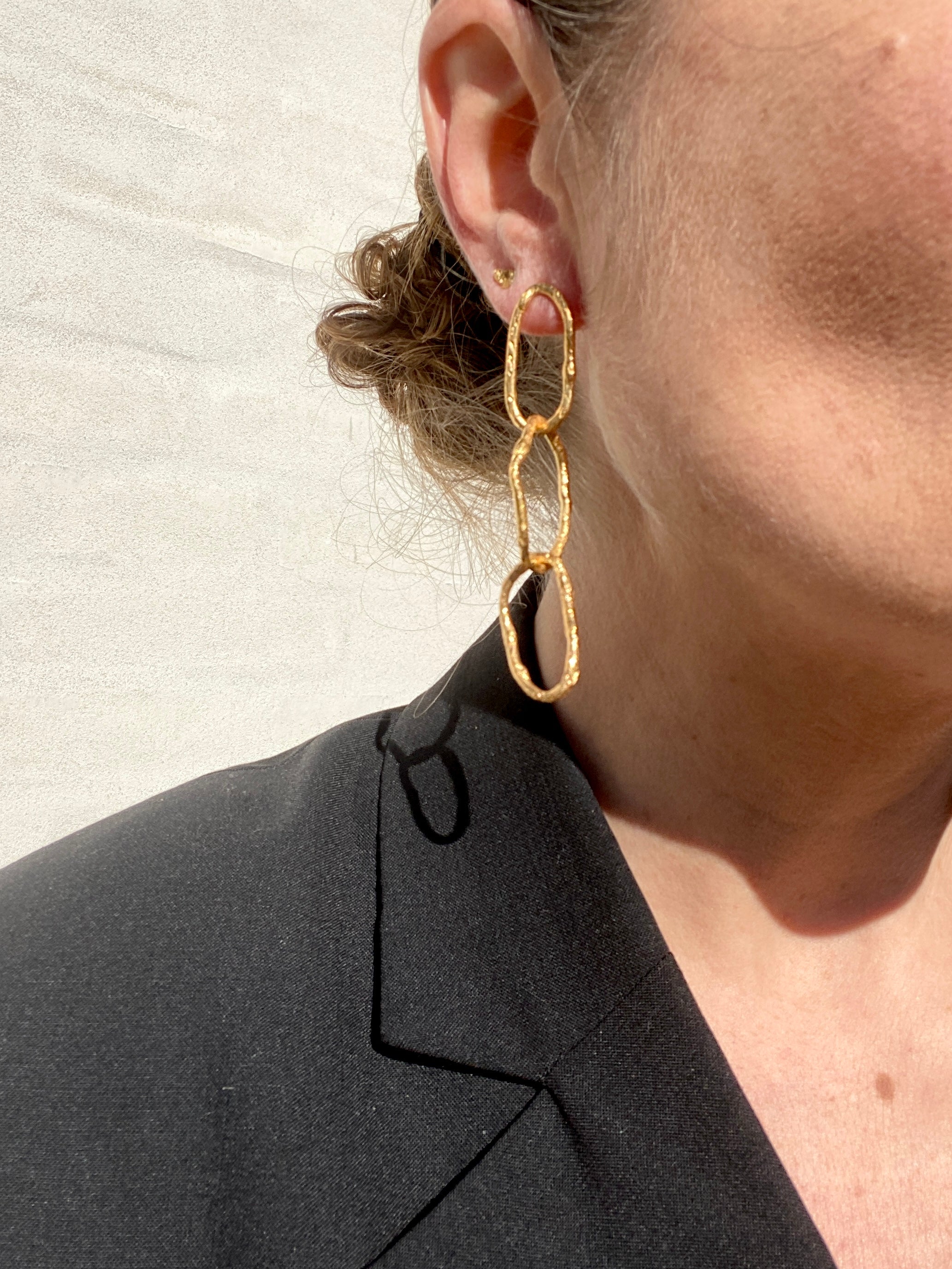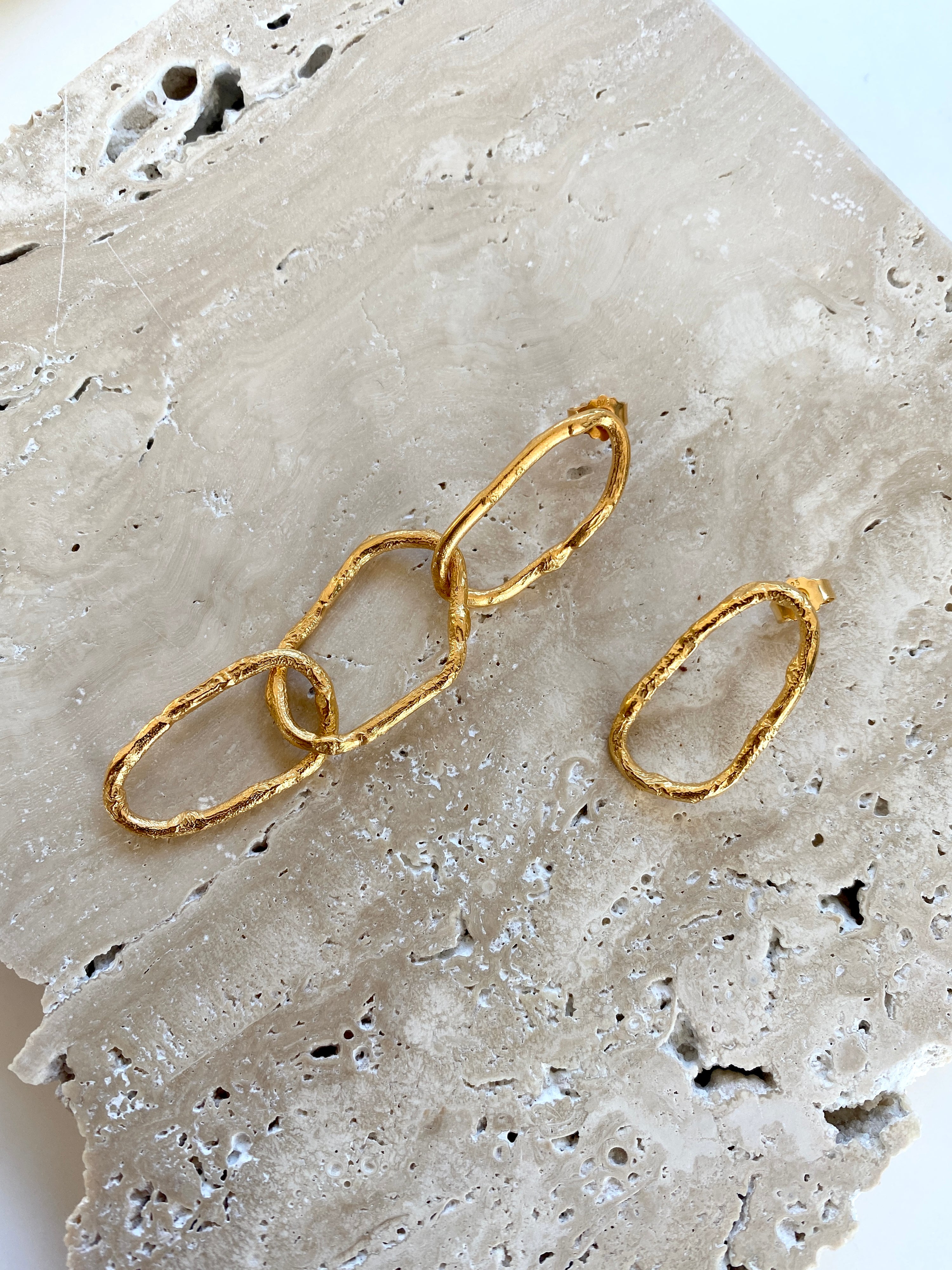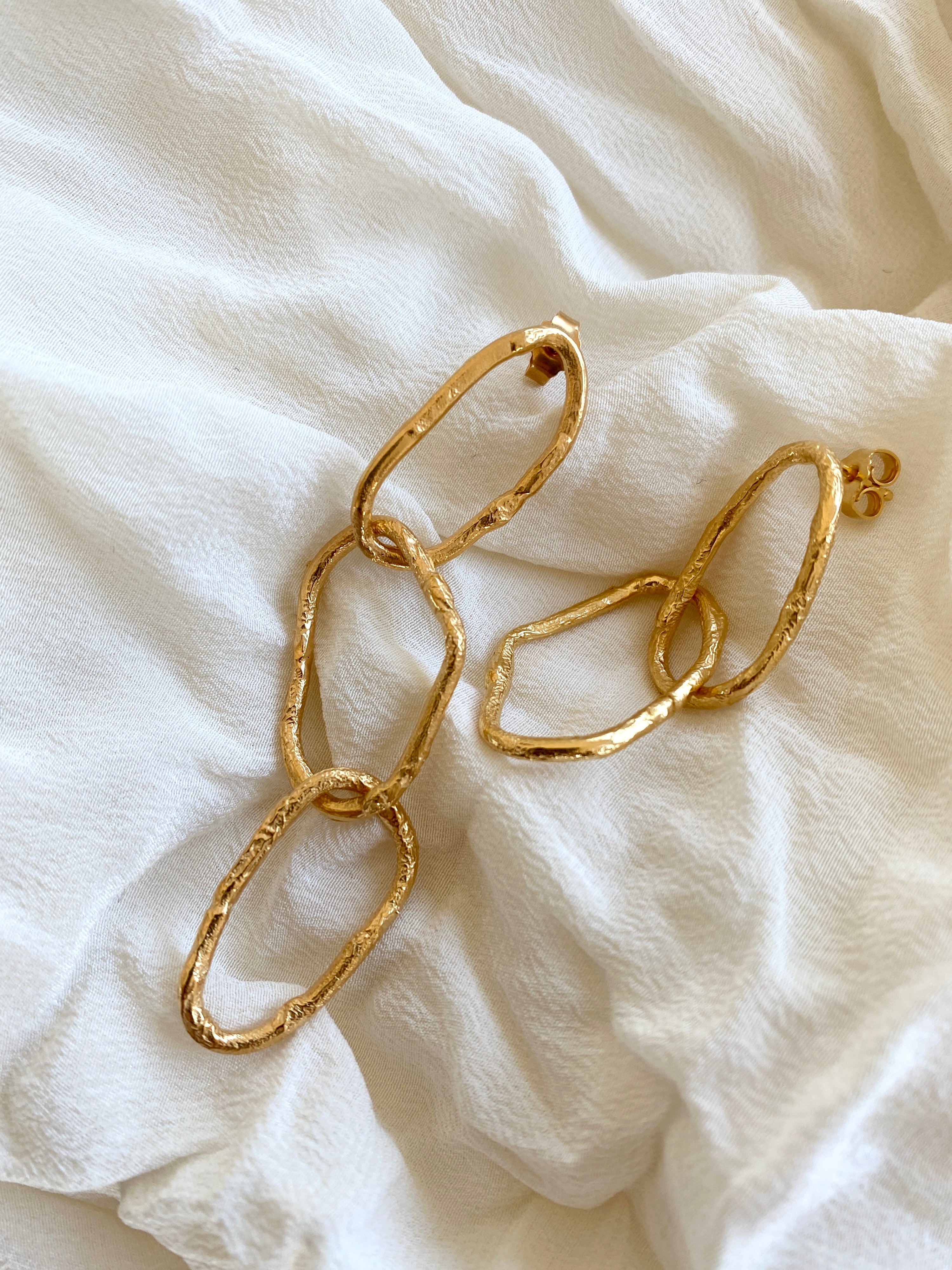 Description
Care Guide
Delivery & Returns
This unique earring is made of unique structured surface oval rings. It's a perfect statement style for every occasions.
Use the earring as a pair or express your own style by combining them with one of other earrings from the Grace family . ⁠
We love being able to mix and match jewelry in order to express our personality, and as we are all unique, we all have different needs and wishes. ⁠
⁠
This is why you will be able to order earrings both singularly and as a pair on our webshop - giving you the freedom to mix and match to fit your unique personality
⁠
Dimensions
pin earring
length approx 7 cm
24 kt gold plated Sterling silver (Vermeil gold) or Sterling silver 
Thickness of rings 2 mm 
This item is sold individually (1 piece) or as a pair 
We care for your jewelry! In order for your jewelry to be everlasting, it's important to give them the right care. 
Your jewelry should always be the last thing you put on, to prevent them getting in touch with soap, perfume, hairspray and other substances that can damage or tarnish the jewelry. 
Read our Care Guide
Every piece of jewelry is handmade in Denmark and the production starts after you order to avoid overproduction. We offer free shipping in Denmark and ship the products within 1-4 business days.
Read more about our Delivery & Returns
Add to your order
JEWELRY CLEANING CLOTH
This jewelry cleaning cloth is an easy-to-use and effective cleaning solution for all types of jewelry. Made from high-grade fabrics, it gently removes dirt and tarnish to rejuvenate jewelry and restore shine. It is the perfect tool for jewelry maintenance.
buy now
About us
Handmade in Denmark
All jewelries are handmade in sterling silver and plated with 24kt gold. The special thing about handmade jewelry is that the process is different each time.
read more about us